Sending report cards is a great way to engage clients and gain referrals. Remove the manual work by using pre-defined report card templates. Simply enable, and you are good to go.
Use our carefully crafted default templates for each service or customize your own with multiple choices and other question types
Attach multiple photos (yes there is no limit!)
Sharable public URL
Your clients will get an email copy
You and your clients can access past report cards directly from their profile
Confirm your email Address
In Marketing, by default, the reminder emails will be sent from our support email address. Alternatively, you can update your email address, so we can send reminder emails on your behalf. Once updated, you will receive a verification email from Amazon AWS, our email service provider. Follow the steps to complete the verification. If you do not see the email, please check your Junk Email folder.
Note: Please note that company emails are preferred. Yahoo Email does not support Amazon AWS E-mail.

Enable & Customize Report Cards
You can fully customize report card templates for each service that you provide.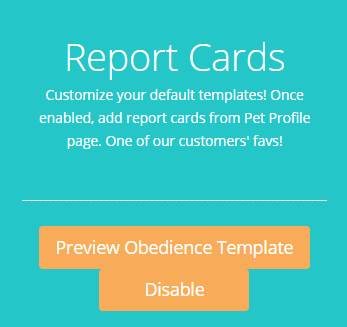 Test & Send Report Cards
Once you are happy with the questions, you can send report cards from a pet's profile page.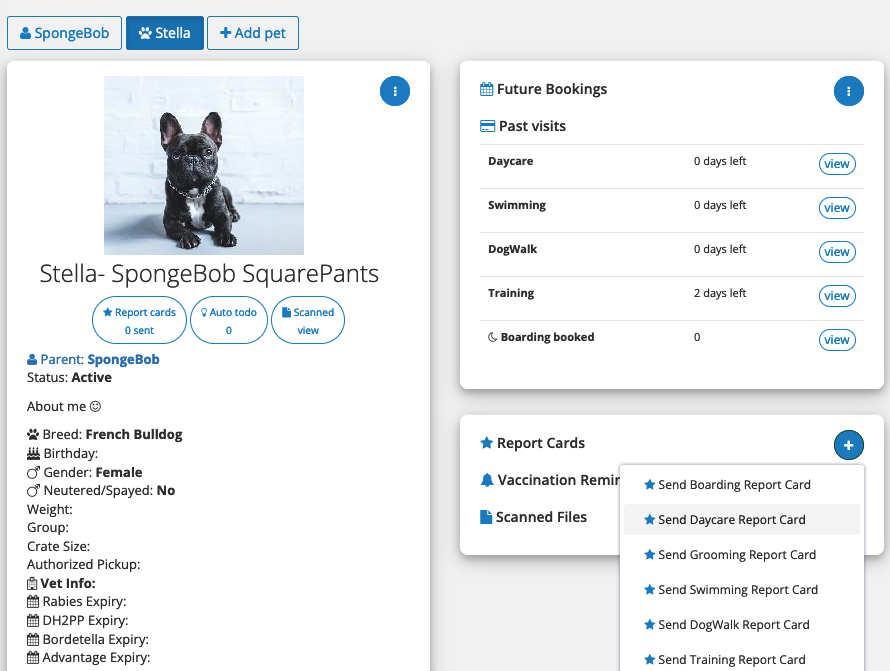 Here is a sample report card. Once the report card is sent, it generally takes up to 5 min for the customer to receive it in email.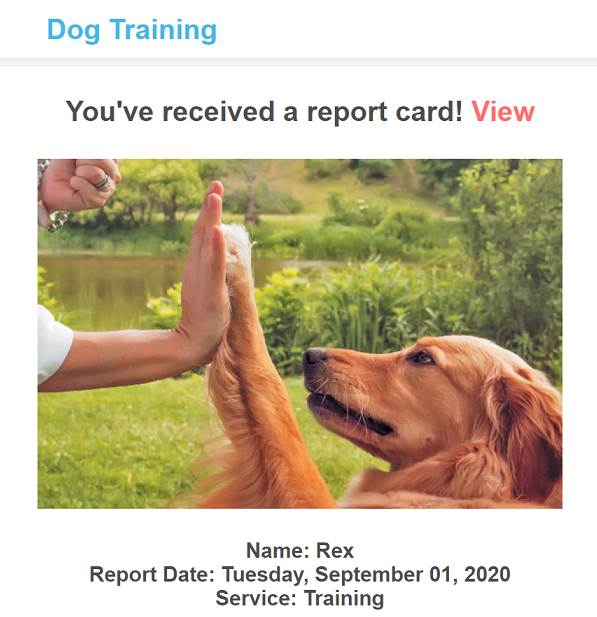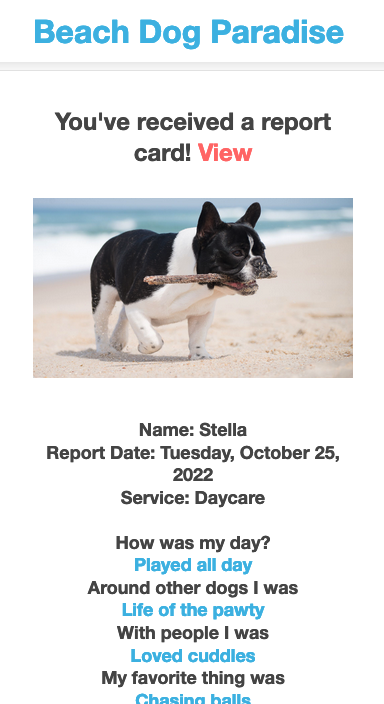 Find Past Report Cards on Pet Profile Page
All past pet report cards can be found in the Report Cards section on the Pet Profile page.