Step 1: Set up Trainers
In Setup Trainers, add trainers.
Step 2: Set up Private Training Schedule
In Setup Trainer Schedule, set up the trainers' schedule.
Step 3: Manage Days Off
Read more about how to manage days off.
Step 4: Change Trainer's Color Style in Calendar
Read more about how to update each trainer's color choice shown in the Weekly Dog Walking Booking calendar.
Step 4: Add Trainer Account Login
Read more about different types of account logins, including Trainer/appointment staff, admin, and non-admin accounts.
In Setup Appointment Staff, you can set up Trainer Account Login.
Once set, your trainers can log in to a simple training account view on the go to check the schedule, leave notes, check-in and out of pets to help the business run smoothly.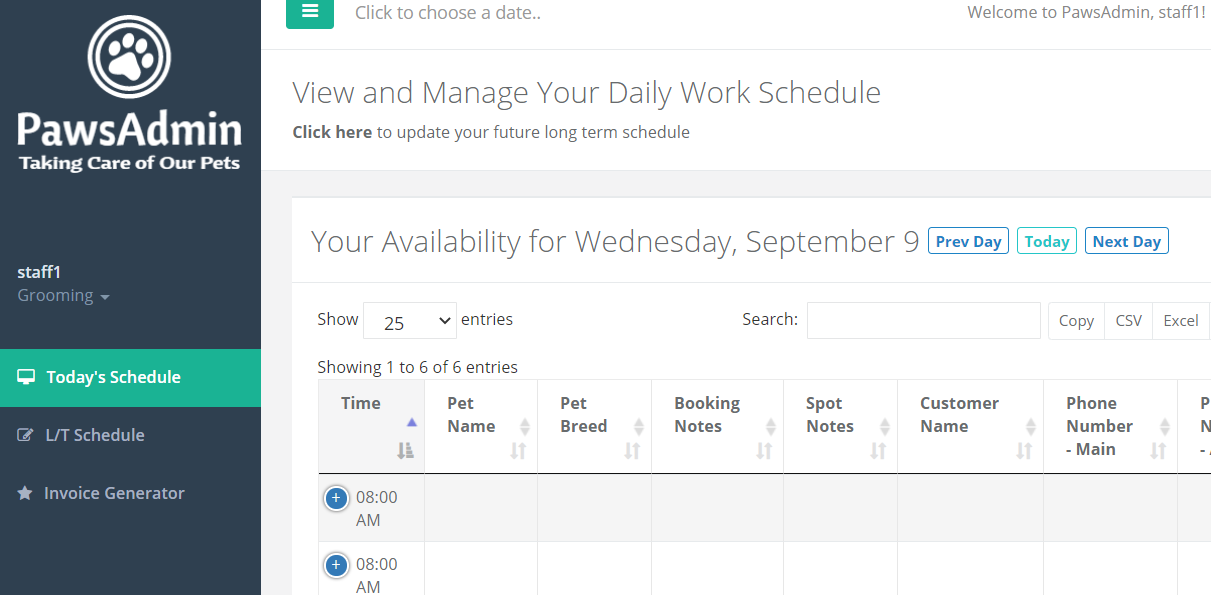 Step 5: Set Up Group Classes
In Program Shortcuts > Training > Setup Group Class, you can set up training classes, set up sets of class dates and associated capacity. Once set, your customers can book for a spot in online booking. You can book in the weekly, daily, or monthly booking views in PawsAdmin.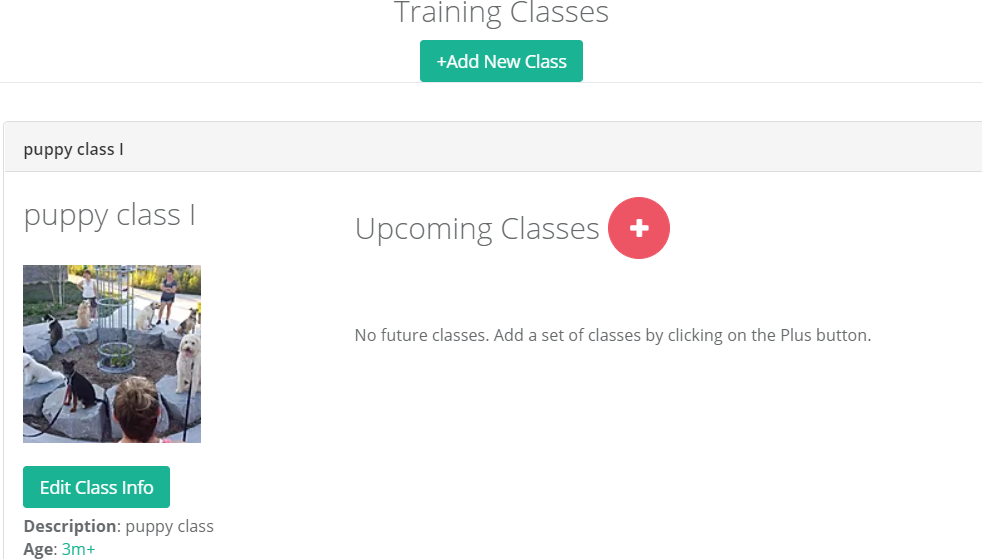 Step 6: Set Up Pricing
Read more about how to set up prices.
Step 7: Trainer Invoice Generator
In Staff Payroll Generator, you can generate individual trainer or the training team's invoices based on closed tickets to review tips, total and other details.