✔️Activate Stripe account
It only takes a few minutes to apply for a few Stripe account.

Go to Admin> Payments

Click on 'Integrate' to log onto your Stripe account

Apply for POS (ie, terminal/reader) from Stripe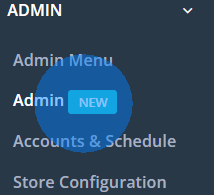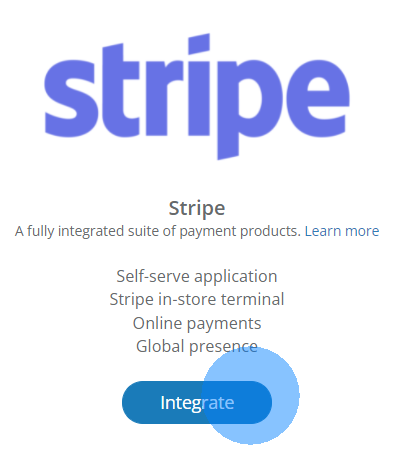 ✔️Activate Stripe reader
Once you have received your Stripe reader, follow the steps below to activate.

Log onto your
Stripe dashboard
.

Click on Locations under Readers.

Click on Reader settings to update Reader.

Click on + New to add your new Reader.
Once successfully activated in Stripe, the Reader is automatically linked to your PawsAdmin account.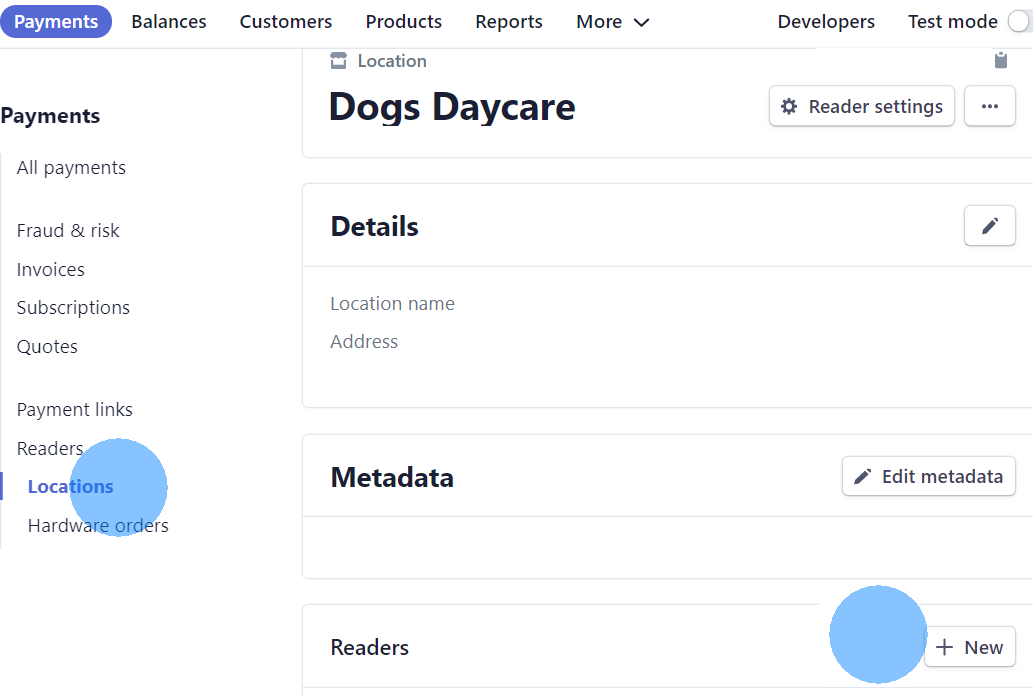 ✔️Accept payment in PawsAdmin

On the invoice page (Read about automated or manual invoice generation), once it's ready for payment, click on 'Tender = Due', or the desired amount (e.g., if the customer would like to pay partially in cash).
Once the amount is in, please select 'Terminal' as the Payment Method type.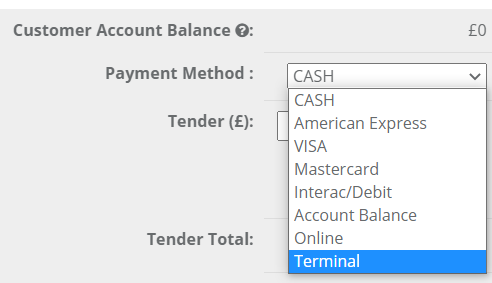 Once selected, the amount will be sent to the terminal (your Strips POS reader), and you will see the following popup message. Please direct the customer to complete the payment over the machine.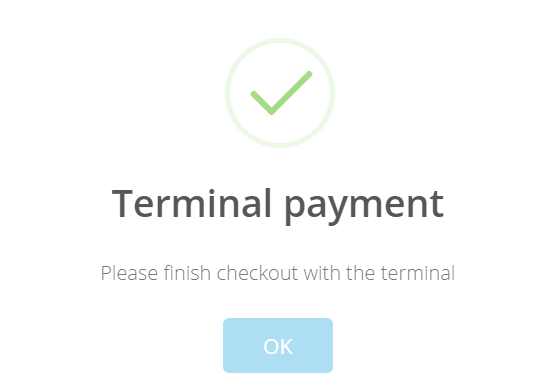 Once the payment is completed, the modal in PawsAdmin would be automatically updated to show if it has succeeded or failed.
If successful, you will see the following modal pop open.
⚠️ Please proceed to close the ticket/invoice. By closing the ticket, the payment is then effectively processed.
If failed, it will display an error message(e.g., insufficient funds), and ask to try again.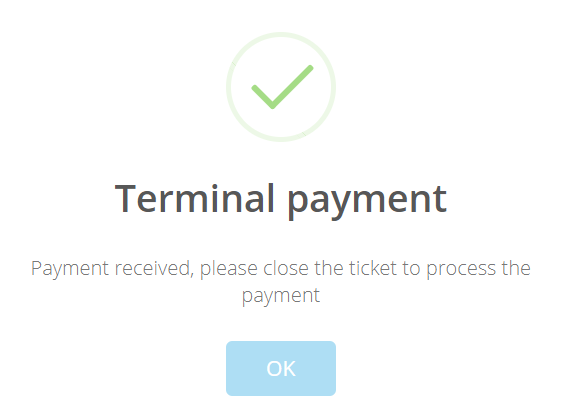 Protip: Make sure the ticket is closed. You can now find it in your Stripe dashboard. All receipts can be immediately accessed by your clients in the client portal.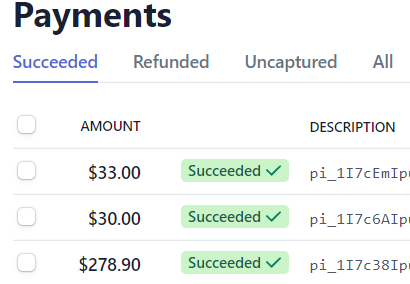 To view all Stripe payment history in PawsAdmin, go to Admin> settings > payments.
By default, the Stripe dashboard does not show client details. Click Sync to enable the Metadata to show in your Stripe dashboard, so you can
Search by customer name and invoice id in your Stripe dashboard
You can find the Stripe invoice id at the bottom of a PawsAdmin invoice
You can find the invoice ids and customer names in a Stripe invoice under Metadata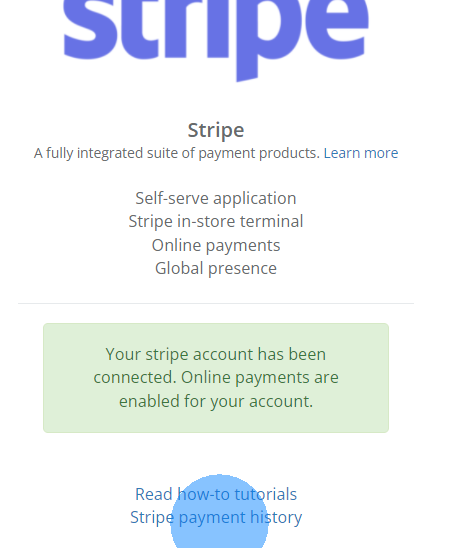 Additional features:
Split payments: First, enter the payment amount that will be made over the terminal. Then select terminal. Once selected, wait for the popup and follow the same steps. After processing over the machine, you can enter the rest of the split payment details, and close the ticket.
Refund: you can easily refund from Stripe's dashboard from anywhere. Read the refund tutorial.
Read more about invoices here